Fairycookies in Designercon Booth 830

We will have stickers for free! Welcome to say hello and take them back:)
Accessories
1. Zollmen MAD BARON and 一番星Monkey Manお面
2. PDS x NICI keyholder


Fairycookies in Designercon Booth 830
@tokuitentw special offer

***
We will have something from Tokuiten特異点. First come first serve.
Items came from Tokuiten special offer not new release.
All items have been exposed in picutres.
***
@dream_rocket_yajima
@headlockstudio
@skulltoys
SKULL HEAD BUTT
@splurrt
@mingmingrobot
@123__toy
@hxsxk painted THE 7TH VOYAGE OF SINBAD GIANT CYCLOPS 2020WF winter limited

Our booth open time
Vip night: around 7PM-9PM
Day 1: around 12PM-7PM
Day 2: around 11PM-4PM


Fairycookies in Designercon Booth 830
Thank @refreshmenttoy and @1st_centurytoys prepare DCON release for us.
If you missed their work, welcome to Fairycookies booth 830!

Lottery
1. Please come to Fairycookies booth 830 and taking picture with your desire works.
refreshment toy.
A. Cream UFO, B. Exotic short hair
1st Century Toy
DCON LIMITED TENTAROU
2. Make story or post on Instagram. @fairycookiestw @tokutientw @refreshmenttoy or @1st_centurytoys
3. Only winner will be contacted around Sat 3PM via Instagram DM. Only Sat for picking up!

Our booth open time
Vip night: around 7PM-9PM
Day 1: around 12PM-7PM
Day 2: around 11PM-4PM

@kodamatoy
@charmy.chan is a replica of Sofubi of the Showa era that has insisted on Japanese production since 1970. These products seem to exude a smile, softness and warmth, not only as playmates for children, but also as collectibles for adults. The colors used in the past are fond memories of the Showa era, and new colors will be made according to the festival theme. Each style is specially produced by craftsmen, so the number is limited. This type of Sofubi is very meaningful whether it is for your own collection or as a gift.

We will have @delshf LIMITED charmy chan and goldfish in our booth. If you're indie sofubi fans, you won't miss this chance!

Fairycookies is KODAMA TOY international distributor. If you're interested in KODAMA TOY's product, we're expecting for your coming!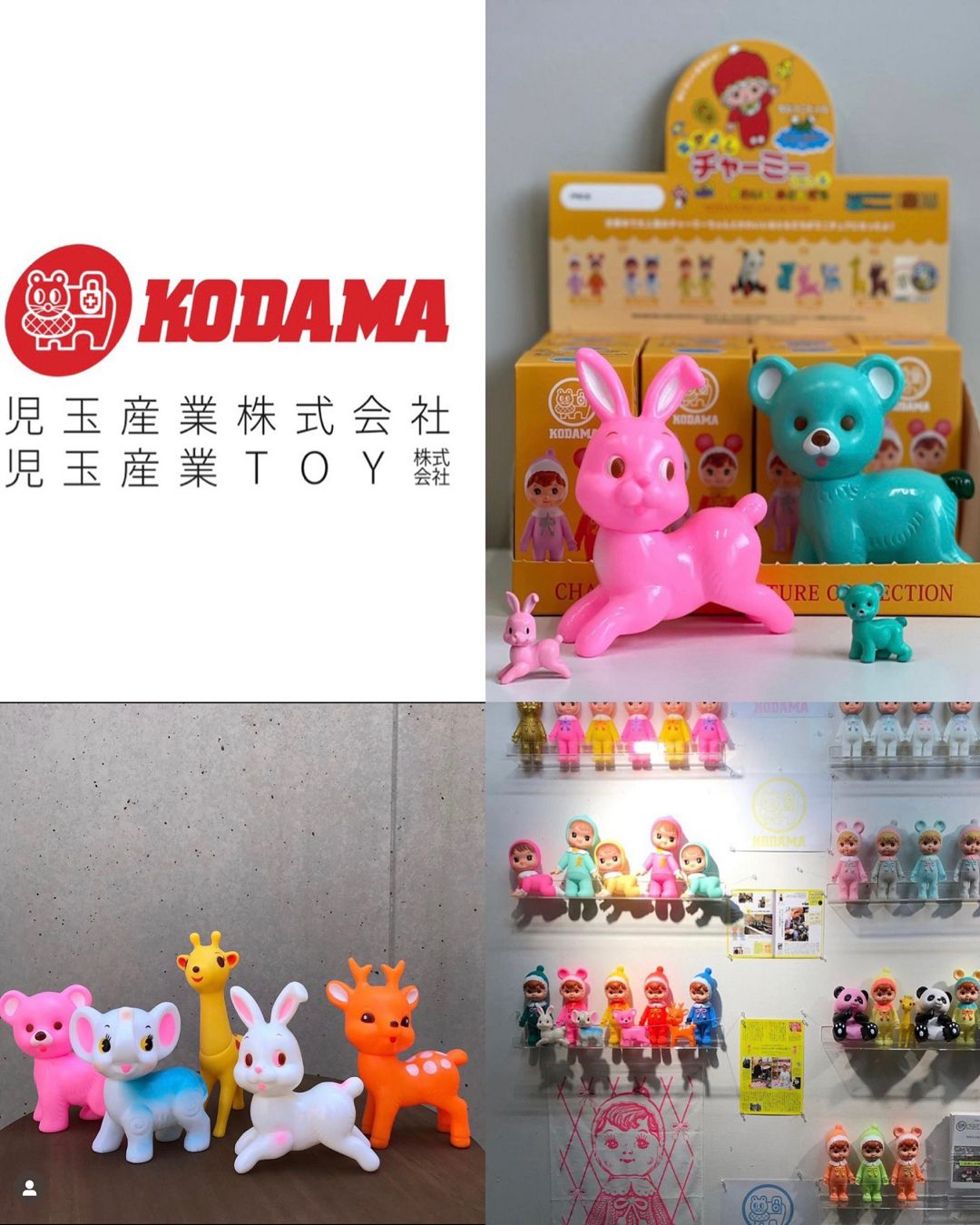 #refreshmenttoy #CREAMUFO #exoticshorthair
#1st_centurytoys #天太郎 #tentarou
#fairycookiestw #fairycookies
#kodamatoy #charmychan # #チャーミーちゃん # #茶色いブラウン #chairoibrown
#designercon #dcon #dcon2022
#zollmen #monkeyman #Punkdrunkers #PDS #madbaron #ichibanboshitoy